A real time thick painting machine that enables instant Gesso, Canvas, Wet, Carved and Varnished Surfaces to your Photoshop brush strokes. It includes a set of more than 30 special layer styles, 15 background textures and more than 70 amazing brushes that works with the pressure-sensitive capabilities of your pen tablet. It also gives you the tools to apply depth to your existing artwork!
Impastoshop adds some turpentine smell to your digital art universe!


How it works
This is an Adobe Photoshop Creative Cloud panel that use a group of presets:
Impastoshop Brushes, Layer Styles, Pattern Textures and Actions.
The panel works only with Photoshop Creative Cloud (PS CC, 2014, 2015 & 2017), but you can use the presets and this 'Impasto' technique with PS CS6, using the provided Photoshop actions.
Impastoshop basically creates layers with realistic Impasto* textures that gives your brush strokes the appearance of depth. So, building up your artwork with a variety of impasto layers and combining them with the Impastoshop brushes make the possibilities endless!
For more detailed info about the panel, please, visit the Impastoshop Help page.

Does Impastoshop works with Photoshop CS5?
Short answer: Yes! But… as the Photoshop brushes engine is not the very same in CS5 as in CS6 and later versions, the behaviour of the brushes may vary slightly, that's why I don't recommend it at all.

* Impasto is a painting technique, where paint is laid on an area of the surface very thickly, usually thick enough that the brush or painting-knife strokes are visible. Paint can also be mixed right on the canvas. When dry, impasto provides texture, and the paint appears to be coming out of the canvas.

A quick slideshow showing how the panel works:


The next image shows Impastoshop in Photoshop CS6 as Action buttons (instructions included in the User Manual):





Here's a sample I created while developing and testing Impastoshop.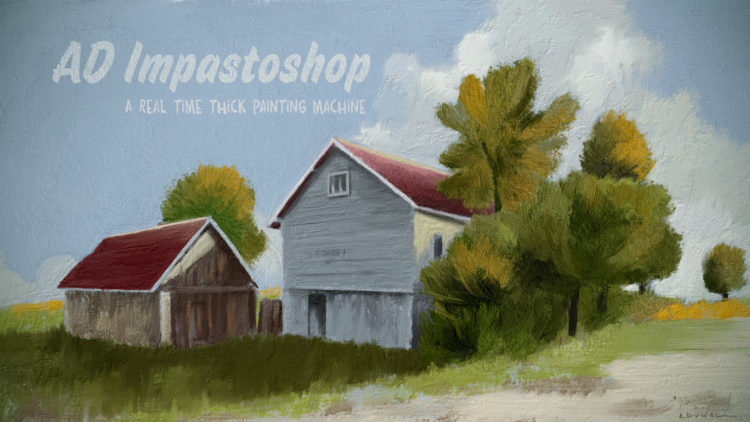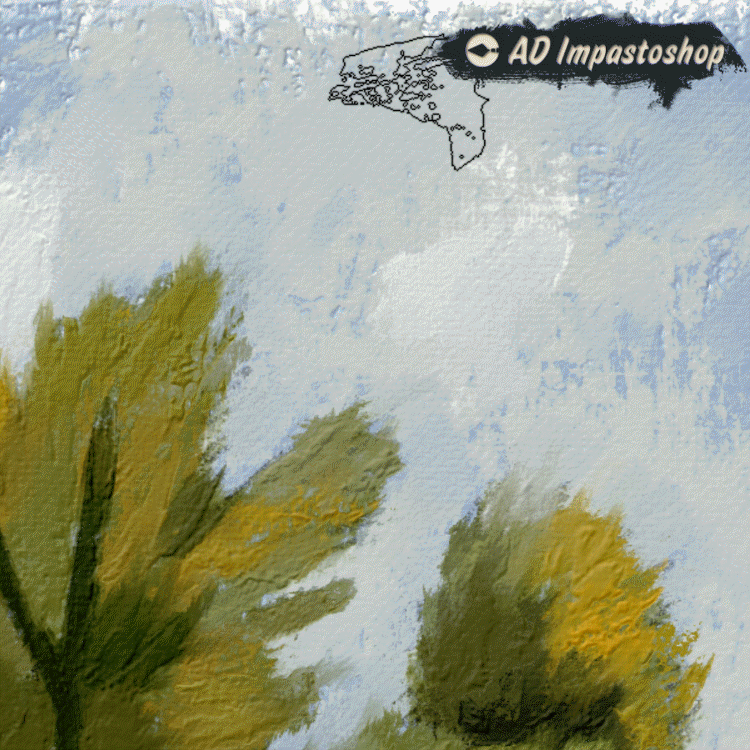 Besides watching the examples you can also take a look at the reference sheet to have a whole panorama of the Impastoshop contents:
AD Impastoshop – Reference Sheet (PDF – 9,6 Mb.)
Some more examples: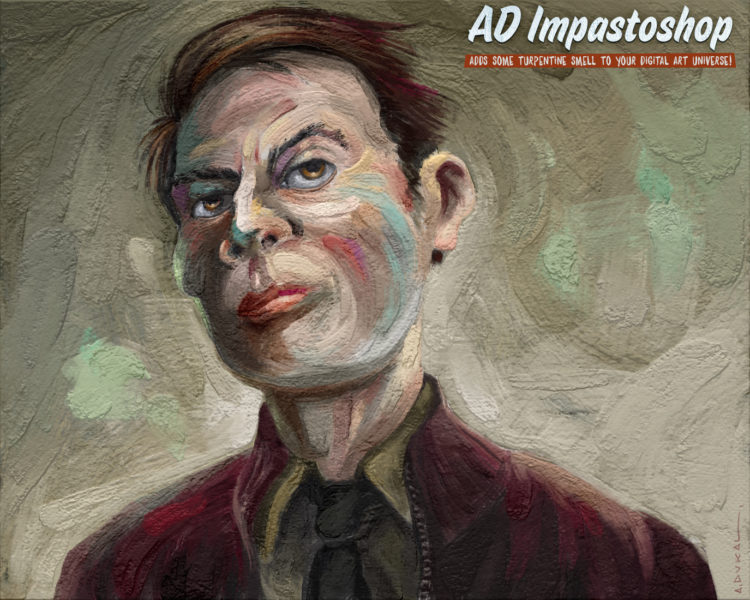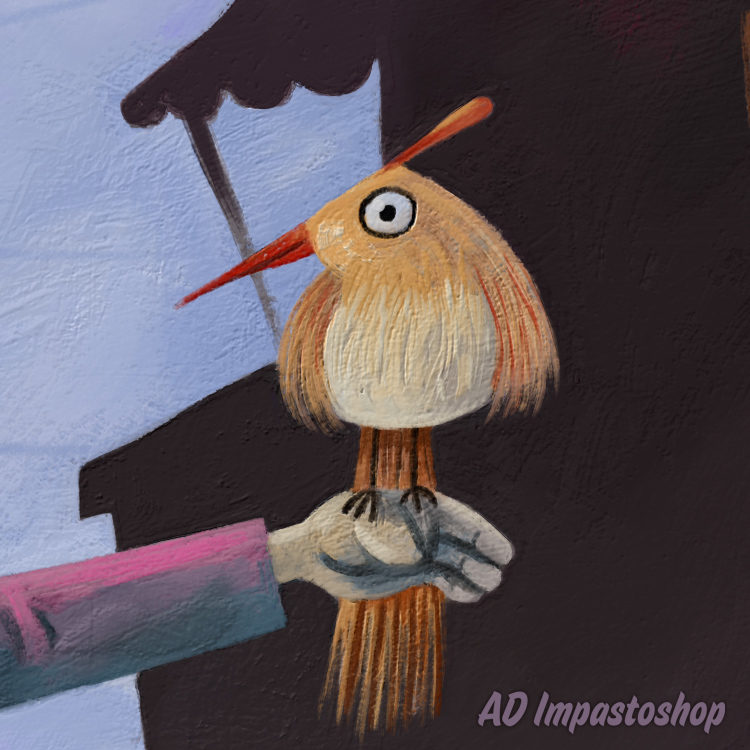 The next image was created with one 'Glue Gesso' layer and one brush (acrylic #2), as you see the same brush adds thick paint and then carves over the surface.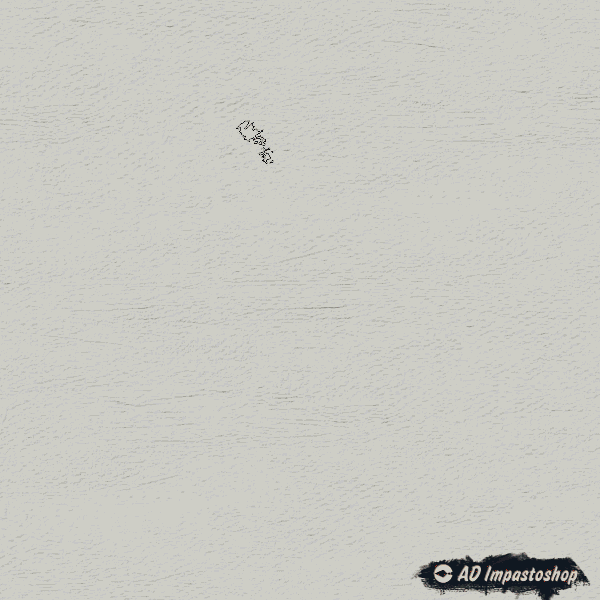 Texturing sample, created just with Impastoshop layers and brushes.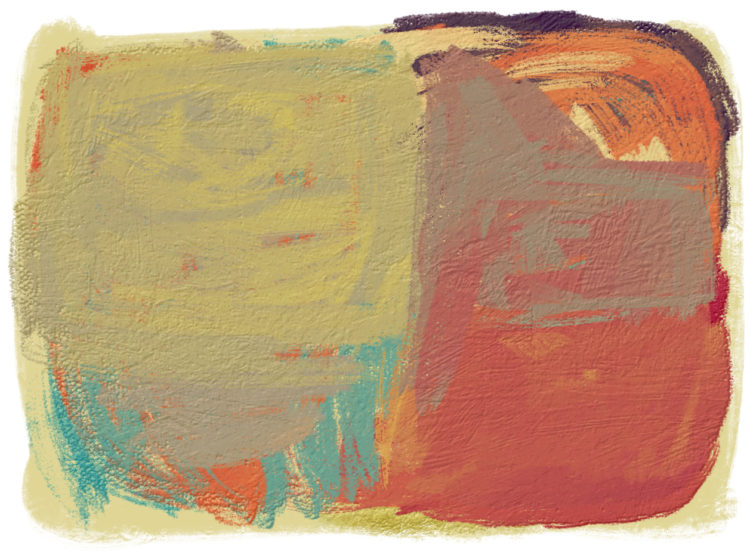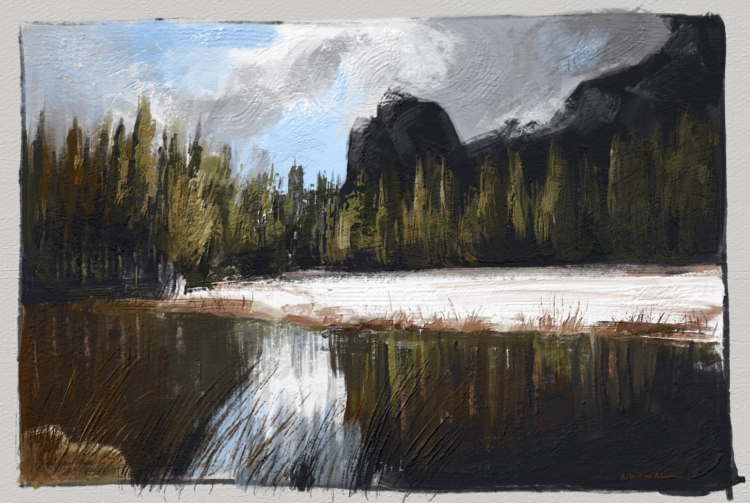 Requirements
The Panel was developed and intensively tested with:
Adobe Photoshop CS6 (without the panel), CC, CC2014, CC2015 and cc2017
Wacom tablets: Intuos 4, Graphire 4 and Cintiq Companion Hybrid.
Windows 10 with a Pc Intel Core I7 3770 @ 3.40Ghz + 8gb RAM + NVIDIA GeForce GTX 960
Windows 7 ultimate 64-bit SP1 with an Intel Core i5-2300 CPU @ 2.80Ghz, 4 GB RAM, Ati Radeon HD 5670
iMac (27-inch, late 2012) 3,4 Ghz Intel Core i7 with 16 Gb 1600Mhz DDR3 NVIDIA GeForce GTX 675MX 1024 Mb – OSX El Capitan version 10.11.3
MacBook Pro (Retina 13-Inch, 2015) 2.7 Ghz Intel Core i5 RAM 8 Gb 1867 Mhz DDR3 Intel Iris Graphics 6100 1536 Mb
Basically, to use AD Impastoshop you need a 'modern' computer that runs your Photoshop smoothly without any trouble. To use it at it's best you need also a Wacom tablet or similar. Take that in mind because painting with many layers with effects could generate some kind of lag on machines without enough resources.
What the purchase includes?
– A 237 Mb. ZIP file containing the panel for Photoshop Creative Cloud (CC, CC2014, CC2015 & CC2017).
– A 127 Mb. ZIP file containing the installer with all the required files for Photoshop CS6.
– The User Manual (PDF) 5,7 Mb.
– The Reference Sheet (PDF) 9,6 Mb.
All future updates for this product are FREE with your purchase.
NOTE: This product is distributed without any warranty, just the willingness to help whenever its possible and necessary. There are no refunds.
Many thanks to all the people that beta tested this panel giving great feedback!