This special brushes were created to reproduce the screentone technique, which is traditionally used for applying mechanical textures and shades to drawings, used as an alternative to hatching. AD Screentones isn't just a collection but almost a factory of screentones!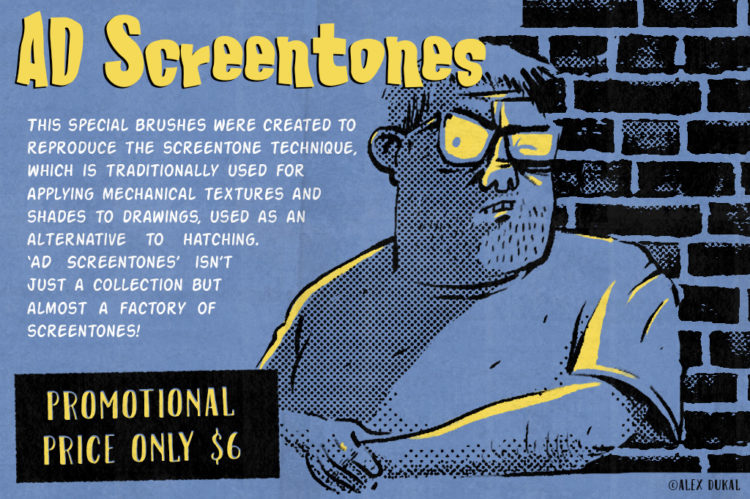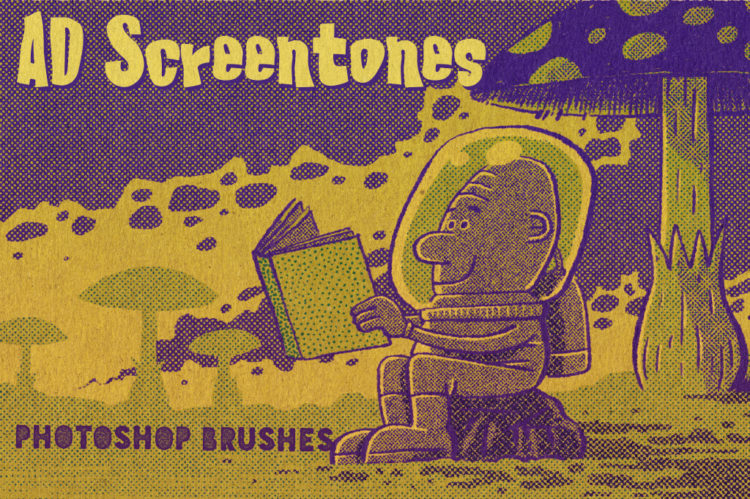 Here you can watch a video showing the contents of this useful set, and a way to use them: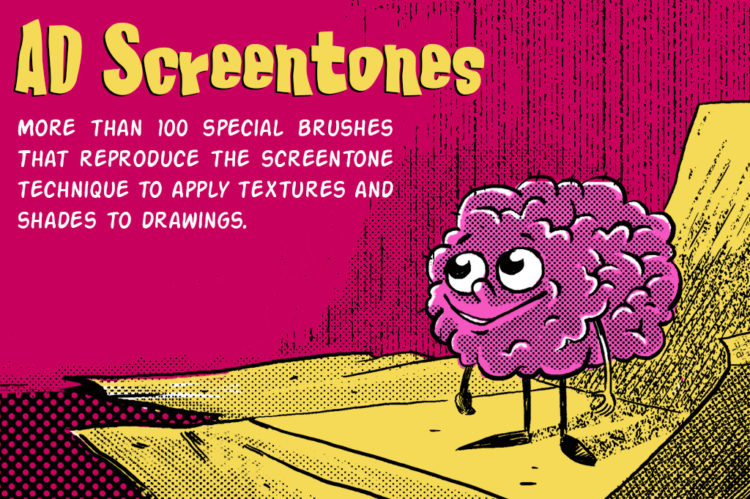 This are the pages from the Reference Sheet: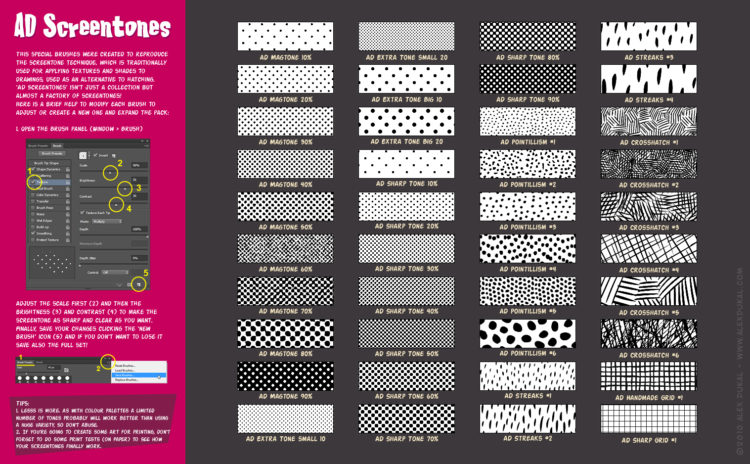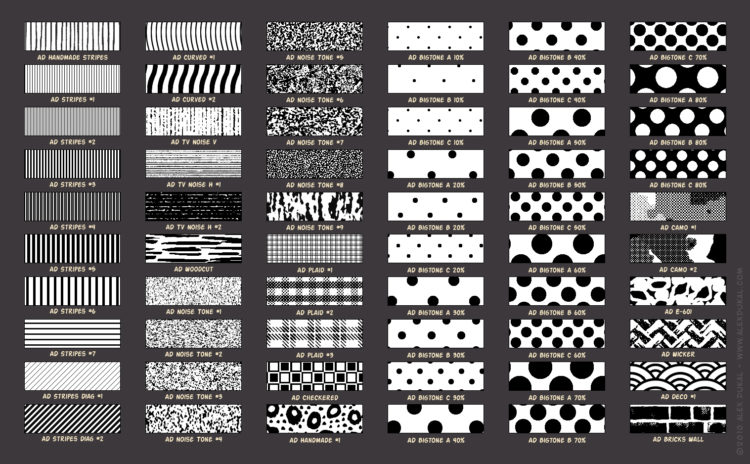 Requirements

This brushes were created in Photoshop CC 2014 using a Wacom Intuos 4 Tablet.
Tested in Photoshop CS5 and CS6 with a Wacom Graphire 4 and a Cintiq Companion Hybrid.
MINIMUM REQUIREMENTS: Photoshop CS5 + Wacom tablet.

What the purchase includes?

The AD Screentones ZIP file (7,2 Mb. – 100 Brushes) includes:
AD_Screentones.abr (8,6 Mb.) This is the main file with 100 brushes.
AD_Screentones_Reference-Sheet.pdf (1,6 Mb.) The Reference Sheet (PDF).
A TXT file with the License of use for a Single User, (Please, read it!)

Importante: Los clientes en Argentina tienen la opción de realizar sus pagos en efectivo, utilizando Rapipago y/o Pago Fácil, luego de optar por Mercado Pago como método de pago. Verán el costo del producto en pesos (cambio oficial del día) antes de concretar la operación en Mercado Pago.